NEW YORK ORAL & MAXILLOFACIAL SURGERY
800B Fifth Avenue, Suite 1




New York

,

NY

,

10065
MARK STEIN, D.D.S., M.D.
DAVID KOSLOVSKY, D.D.S., F.A.C.S.
CALL TODAY!
212.888.4760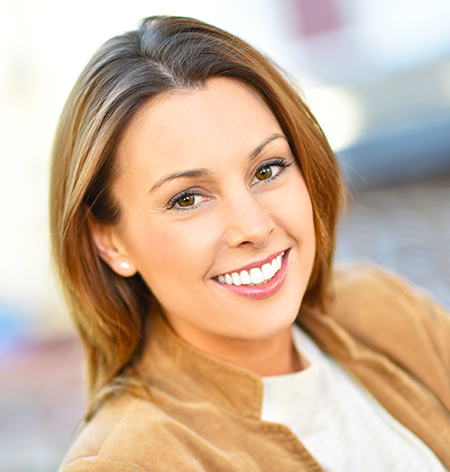 Botox® For Teeth Grinding
Bruxism (teeth grinding) is the medical term given to the unconscious clenching, shifting, or grinding of the teeth and jaws. More severe cases of bruxism can result in pain, injury, or damage to the teeth and jaws. While traditional treatments, such as medications or mouth guards, for bruxism do exist, patients with severe cases may not find relief from these regimens. For patients who do not experience any relief from bruxism with traditional treatments, Botox® injections may be an appropriate alternative.
What is bruxism?
Bruxism, more commonly referred to as jaw clenching or teeth grinding, is the involuntary grinding of the teeth. This most commonly occurs when a patient is sleeping but can also occur while a patient is awake. Common side effects of bruxism include sensitive teeth, loss of tooth enamel, flattening of the teeth, and chipped teeth. On top of causing dental damage, patients may experience migraines, facial discomfort, earaches, pain, or other symptoms. After a night of teeth grinding, many patients may also experience jaw soreness, tightness, or discomfort.
The temporal muscle and masseter muscle are the 2 main muscles that help to move the lower jaw. In more severe cases of teeth grinding, the masseter muscle may experience hypertrophy, which is when a muscle increases in size. Hypertrophy of the masseter muscles on either side of the face may cause the jawline to bulge or become severely squared.
Side effects of teeth grinding may include:
Tooth sensitivity
Loss of tooth enamel
Flattening of teeth
Chipped teeth
Migraines
Jaw misalignment
Facial pain or jaw discomfort
Jaw soreness
Masseter muscle hypertrophy
How can Botox® injections help teeth grinding?
Medical studies have shown that Botox® for bruxism can help reduce unconscious teeth grinding and treat painful symptoms of jaw clenching. In addition to helping treat the cause of teeth grinding, Botox® often helps to reduce the severity of unpleasant side effects that result from teeth grinding, including migraines, facial pains, jaw discomfort, masseter muscle hypertrophy, and more. When compared to traditional treatments, Botox® may be advantageous because it addresses the source of bruxism and helps reduce the frequency and severity of teeth grinding.
Conventional teeth grinding treatments include prescription medications and mouth guards. While medication is effective in some patients, it may not provide any relief for other patients. On the other hand, mouth guards are effective at reducing dental damage but fail to reduce uncomfortable side effects like jaw pain or migraines.
Botox® for teeth grinding may help:
Reduce severity and frequency of teeth grinding
Treat migraines and headaches
Relax the masseter and temporal muscles
Reduce tooth enamel erosion
Prevent additional tooth damage
Restore proper jaw functionality
Treat masseter muscle hypertrophy
Decrease facial pain and discomfort
What should I expect from Botox® injections for teeth grinding?
After an evaluation with our oral surgeons, we will be able to determine if you are a proper candidate for Botox® injections for jaw clenching. While Botox® injections are an effective teeth grinding treatment, Dr. Stein and Dr. Koslovsky may want to see how you respond to traditional treatments first before suggesting Botox®. Our surgeons may suggest a combination of therapies including conventional occlusal splint therapy and Botox® injections.
During your procedure, small quantities of Botox® are injected into the masseter muscle. Once injected into this muscle, Botox® gradually weakens the muscle slightly to help reduce involuntary activity, such as grinding or clenching. As the masseter muscle relaxes, jaw grinding and wear and tear on the teeth become less significant. Patients with other symptoms, such as migraines and jaw pain, also should experience a relief from these symptoms. While Botox® for teeth grinding weakens the masseter muscles, voluntary actions, such as chewing, talking, and facial expressions, will not be affected. The small quantities of Botox® used during a teeth grinding treatment is strong enough to reduce involuntary jaw movements but not hinder basic jaw functions.
Do I need additional Botox® injections for teeth grinding?
Botox® is an effective treatment for jaw clenching and teeth grinding, but its effects are temporary. Similar to cosmetic injections for wrinkles, regular appointments are necessary. After receiving jaw Botox® injections, many patients experience a relief of symptoms for 3-4 months. At this point, additional Botox® treatments for teeth grinding are necessary to maintain these results. Our oral surgeons recommend 3-4 Botox® injections annually to treat bruxism. Each patient's case of teeth grinding is different. Dr. Stein and Dr. Koslovsky can help determine the quantity and frequency of Botox® treatments for the best results possible.
How do I get started with Botox® for teeth grinding?
Dr. Stein, Dr. Koslovsky, and our staff would be happy to discuss Botox® injections for teeth clenching with you. Please call 212-888-4760 or schedule an appointment online to arrange for a private consultation at our office.
BOTOX® Injections for Teeth Grinding Featured On Good Morning America

NEW YORK'S
PREMIER ORAL SURGEONS &
NYC DENTAL IMPLANT SPECIALISTS
RATED #1 ON DR. OOGLE
VOTED BEST IN MANHATTAN
RATED #1 ON YELP
BEST ORAL SURGEONS UPPER EAST SIDE NEW YORK CITY
VOTED SUPER SPECIALISTS
THE NEW YORK TIMES SUPER DOCTORS
DR. STEIN'S PATIENTS SPEAK OUT
Dear Dr. Stein,
Dr. Stein, we wanted to extend a heartfelt thank you for the excellent care you provided for our daughter Ana. From the moment we met you during our first consultation, we knew Ana could not be in better hands. We truly appreciate your kindness and professionalism. She still talks about your letting her listen to music! See you during the summer for the next exposure! :)
Jenny & Geoff
Dr. Stein,
You did an amazing job on my teeth. I could not have imagined that one day my teeth/smile would look this great. Thanks again for all your hard work. :)
Kelsey
My dentist, whom I regard highly, recommended Dr. Mark Stein for a complicated extraction that she would not perform. I was scared of this procedure, but Dr. Mark Stein made it easy—a walk in the park. The staff was extremely friendly and the entire experience was beyond my expectations. I give Dr. Stein an A+.
Best place ever to go get your wisdom teeth pulled. They were so pleasant as soon as you met them and made sure you were comfortable and even followed up after hours at home to make sure I was ok and had no more concerns. I didn't feel a thing. Dr. Stein and his staff are great!
Pamela
Dr. Stein is a wonderful surgeon. I had a true fear of having teeth pulled, to the extent that I have had fillings and then root canals done on my wisdom teeth. Please let me advise don't do that. Instead, visit Dr. Stein. All of his work for me has been painless, fast, friendly, and professional. I recommend Dr. Stein without reservation.
Regina M.
I was referred to Dr. Stein for extraction and a dental implant. He was extremely kind, listened to my concerns and explained everything thoroughly. The procedure was totally painless and I had no problems afterwards unlike my other dental experiences. I would highly recommend Dr. Stein to anyone needing an oral surgeon. A+++
Dr. Stein is an outstanding oral surgeon. He is extremely friendly and gentle, called me the evening after my surgery to make sure I was doing OK, and took plenty of time to explain what he was doing and what to expect. I recommend him highly.
Dearest Dr. Stein & Wonderful Staff Members,
I would just like to take this opportunity to thank you all for getting me in so promptly for my consult, then for the fast appointment, and finally for the professional courtesy. You truly made me feel very comfortable and I did not want it to go unnoticed.
Thank you…from the bottom of my heart. You have changed my life, making each and every day a reason to show off my beautiful smile. I appreciate all that you have done. I am reminded of your hard work, patience, compassion and confidence every time I look in the mirror.
Thank you so very much. Because of you, I can put my past to rest and smile bright into my future...
Dr. Stein is a brilliant doctor and surgeon, who is highly professional and caring. He is hard working, and is truly committed to his patients. He practices cutting edge medicine, and is highly respected by his peers.
Dr. Larisa Kayserman MD
Previous
Next
DR. KOSLOVSKY'S PATIENTS SPEAK OUT
I know the thought of having a tooth extracted doesn't exactly bring calm and serenity to mind; however, my experience with Dr. Koslovsky was just that! I felt so comfortable with Dr. Koslovsky, he is a master of his work. Dr. Koslovsky does an amazing job of preparing you for what is to come during the appointment! I cannot recommend Dr. Koslovsky enough, such a pleasant experience.
Jennifer
Great surgeon and extremely dedicated to his patients!
Alexander
I cannot say enough incredible things about Dr. Koslovsky. It has been a little over 2 years since my surgery and to say I am happy with the results would be an understatement. I am a better version of myself, I no longer am self-conscious to speak without thinking people are staring at my under bite. Dr. Koslovsky is professional, personable, thorough, extremely knowledgeable about what he does, and trustworthy.
Kacey
Dr. Koslovsky might be the best oral surgeon I've ever had. Did a sensitive bilateral surgery and followed up. Constantly answered all my questions. Amazing doctor.
Dr. Koslovsky provides excellent care and is very pleasant to interact with.
Previous
Next