NEW YORK ORAL & MAXILLOFACIAL SURGERY
800A Fifth Avenue, Suite 404




New York

,

NY

,

10065
MARK STEIN, D.D.S., M.D.
212.888.4760
CALL TODAY!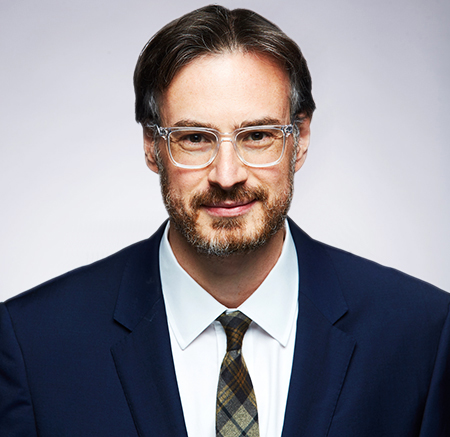 Allen Glied, D.D.S.
Oral surgeon in New York City, Dr. Allen Glied, practices to the highest standards of the profession. Dr. Glied is dual board-certified – a Diplomate from the American Board of Oral and Maxillofacial Surgery and the National Dental Board of Anesthesia ensuring the highest standards of quality and safety for your surgery.
Dr. Glied is the Division Chief of Oral and Maxillofacial Surgery at St. Barnabas Hospital where he teaches and practices the full scope of oral & maxillofacial surgery with a special emphasis on oral reconstruction and rehabilitation with bone grafting and dental implants, as well as corrective jaw surgery.
Dr. Glied received his Doctorate in Dental Surgery from the School of Medicine and Dentistry at the University of Western Ontario before continuing his post-graduate training at McGill University and Montefiore Medical Center. At McGill, he received advanced training in dentistry with a heavy emphasis on implant prosthetics. He received his certificate in Oral & Maxillofacial Surgery from Montefiore Medical Center-Albert Einstein College of Medicine and has limited his practice to his specialty for over fifteen years. Dr. Glied culminated his formal training as Chief Resident.
Dr. Glied has several publications and lectures on advanced facial mandibular trauma, oral reconstruction and implant rehabilitation, orthognathic (corrective jaw) surgery, and skeletal anchorage systems. He is an Associate Professor at the Medical School of the City University of New York (CUNY) where he lectures on the connection between oral health and systemic health. Dr. Glied's professional affiliations include the New York State Dental Association, American Dental Association, and American Dental Society of Anesthesia; he is also a Fellow of the American Association of Oral & Maxillofacial Surgery and a Fellow of the International Association of Oral & Maxillofacial Surgeons.
When not in the office, he enjoys photography, cycling, running, and spending time with his family. Dr. Glied is bilingual, speaking English and Hebrew.

NEW YORK'S
PREMIER ORAL SURGEON &
NYC DENTAL IMPLANT SPECIALIST
RATED #1 ON DR. OOGLE
VOTED BEST IN MANHATTAN
RATED #1 ON YELP
BEST ORAL SURGEON UPPER EAST SIDE NEW YORK CITY
VOTED SUPER SPECIALIST
THE NEW YORK TIMES SUPER DOCTORS
OUR PATIENTS SPEAK OUT
Dear Dr. Stein,
I wanted to extend a heartfelt thank you for the excellent care you provided for our daughter Ana. From the moment we met you during our first consultation, we knew Ana could not be in better hands. We truly appreciate your kindness and professionalism. She still talks about your letting her listen to music! :)
See you during the summer for the next exposure! :)
Jenny & Geoff
Dr. Stein,
You did an amazing job on my teeth. I could not have imagined that one day my teeth/smile would look this great. Thanks again for all your hard work. :)
Kelsey
My dentist, whom I regard highly, recommended Dr. Mark Stein for a complicated extraction that she would not perform. I was scared of this procedure, but Dr. Mark Stein made it easy—a walk in the park. The staff was extremely friendly and the entire experience was beyond my expectations. I give Dr. Stein an A+.
Best place ever to go get your wisdom teeth pulled. They were so pleasant as soon as you met them and made sure you were comfortable and even followed up after hours at home to make sure I was ok and had no more concerns. I didn't feel a thing. Dr. Stein and his staff are great!
Pamela
Dr. Stein is a wonderful surgeon. I had a true fear of having teeth pulled, to the extent that I have had fillings and then root canals done on my wisdom teeth. Please let me advise don't do that. Instead, visit Dr. Stein. All of his work for me has been painless, fast, friendly, and professional. His office and staff are knowledgeable, efficient, and very pleasant. I recommend Dr. Stein without reservation. Look no further.
Regina M.
I was referred to Dr. Stein for extraction and a dental implant. He was extremely kind, listened to my concerns and explained everything thoroughly. The procedure was totally painless and I had no problems afterwards unlike my other dental experiences. I would highly recommend Dr. Stein to anyone needing an oral surgeon. A+++
Dr. Stein is an outstanding oral surgeon. He is extremely friendly and gentle, called me the evening after my surgery to make sure I was doing OK, and took plenty of time to explain what he was doing and what to expect. I recommend him highly.
Dearest Dr. Stein & Wonderful Staff Members,
I would just like to take this opportunity to thank you all for getting me in so promptly for my consult, then for the fast appointment, and finally for the professional courtesy. You truly made me feel very comfortable and I did not want it to go unnoticed.
Thank you…from the bottom of my heart. You have changed my life, making each and every day a reason to show off my beautiful smile. I appreciate all that you have done. I am reminded of your hard work, patience, compassion and confidence every time I look in the mirror.
Thank you so very much. Because of you, I can put my past to rest and smile bright into my future...
Dr. Stein is a brilliant doctor and surgeon, who is highly professional and caring. He is hard working, and is truly committed to his patients. He practices cutting edge medicine, and is highly respected by his peers.
Dr. Larisa Kayserman MD
Previous
Next