NEW YORK ORAL & MAXILLOFACIAL SURGERY
800A Fifth Avenue, Suite 404




New York

,

NY

,

10065
MARK STEIN, D.D.S., M.D.
212.888.4760
CALL TODAY!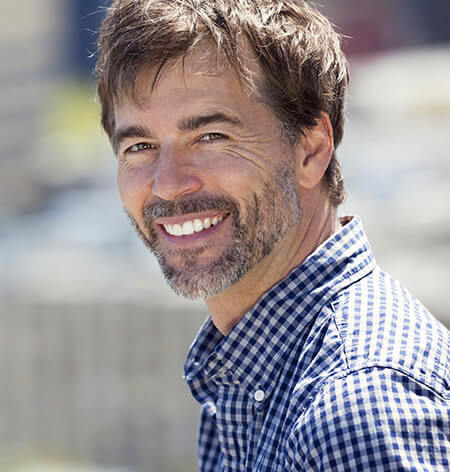 Mucocele
Often, patients may notice lumps or lesions in the mouth. Mouth lesions can vary widely: some may be soft or rubbery, sore or painless, clear or bluish in color. Often, swelling in the mouth is caused by trauma or blocked salivary ducts. In some cases, swelling or lesions in the mouth may indicate a more serious condition. Any swelling or sores in the mouth that last for longer than a week should be examined by Dr. Stein.
What is a mucocele?
A mucocele (pronounced MYOO-koh-seal) is a small, fluid-filled swelling inside the mouth. Usually caused by an injured or blocked salivary gland, mucoceles are most commonly found inside the lower lip, on the roof of the mouth, inside the cheek, and on the floor of the mouth. In some cases, a mucocele may have a slight bluish color. While mucoceles are usually harmless and painless, they can be inconvenient and annoying, sometimes interfering with eating or speaking. If left untreated, mucoceles may develop permanent scar tissue. Shallow mucoceles may burst, while deeper mucoceles may become sore or painful. Even though mucoceles are generally harmless, any unexplained cyst or swelling in the mouth should be examined by a dentist to rule out more serious conditions.
How do mucoceles form?
The salivary glands in the mouth secrete saliva in order to keep the mouth moist, aid in digestion, and help protect the teeth from decay. Saliva moves into the mouth from the salivary glands through tiny tubes called ducts. When a duct is injured or becomes blocked, a mucocele can form. Mucoceles are common, occurring in approximately 1 out of every 500 adults. Mucoceles are often caused by trauma or lip biting. In other cases, certain medications may thicken the saliva, resulting in blocked salivary ducts.
How are mucoceles diagnosed?
Dr. Stein will examine any swelling or lumps in your mouth to determine their cause. Depending on the size and location of the lump, as well as the patient history, Dr. Stein may elect to perform several different tests. In some cases, Dr. Stein may put pressure on the lump to see if it changes color. A lump that blanches under pressure may indicate a hemangioma, which is a harmless growth of blood vessels. Dr. Stein may elect to remove any swollen tissue to send it out for laboratory examination. In some cases, X-rays will help determine if there is a salivary gland stone present or a specialized mucocele known as a ranula. Dr. Stein will discuss any tests with you and answer any questions that you may have.
How are MUCOCELES treated?
A mucocele is usually removed surgically with either a scalpel or laser. The removed tissue will be sent to a laboratory for evaluation. Dr. Stein will meet with you to discuss the details of your procedure and answer any questions you may have before treatment.
How do I get started with treatment for mucoceles?
Dr. Stein and his staff would be happy to discuss mucoceles with you. Please call 212-888-4760, or
schedule an appointment online
to arrange for a private consultation at our office.

NEW YORK'S
PREMIER ORAL SURGEON &
NYC DENTAL IMPLANT SPECIALIST
RATED #1 ON DR. OOGLE
VOTED BEST IN MANHATTAN
RATED #1 ON YELP
BEST ORAL SURGEON UPPER EAST SIDE NEW YORK CITY
VOTED SUPER SPECIALIST
THE NEW YORK TIMES SUPER DOCTORS
OUR PATIENTS SPEAK OUT
Dear Dr. Stein,
I wanted to extend a heartfelt thank you for the excellent care you provided for our daughter Ana. From the moment we met you during our first consultation, we knew Ana could not be in better hands. We truly appreciate your kindness and professionalism. She still talks about your letting her listen to music! :)
See you during the summer for the next exposure! :)
Jenny & Geoff
Dr. Stein,
You did an amazing job on my teeth. I could not have imagined that one day my teeth/smile would look this great. Thanks again for all your hard work. :)
Kelsey
My dentist, whom I regard highly, recommended Dr. Mark Stein for a complicated extraction that she would not perform. I was scared of this procedure, but Dr. Mark Stein made it easy—a walk in the park. The staff was extremely friendly and the entire experience was beyond my expectations. I give Dr. Stein an A+.
Best place ever to go get your wisdom teeth pulled. They were so pleasant as soon as you met them and made sure you were comfortable and even followed up after hours at home to make sure I was ok and had no more concerns. I didn't feel a thing. Dr. Stein and his staff are great!
Pamela
Dr. Stein is a wonderful surgeon. I had a true fear of having teeth pulled, to the extent that I have had fillings and then root canals done on my wisdom teeth. Please let me advise don't do that. Instead, visit Dr. Stein. All of his work for me has been painless, fast, friendly, and professional. His office and staff are knowledgeable, efficient, and very pleasant. I recommend Dr. Stein without reservation. Look no further.
Regina M.
I was referred to Dr. Stein for extraction and a dental implant. He was extremely kind, listened to my concerns and explained everything thoroughly. The procedure was totally painless and I had no problems afterwards unlike my other dental experiences. I would highly recommend Dr. Stein to anyone needing an oral surgeon. A+++
Dr. Stein is an outstanding oral surgeon. He is extremely friendly and gentle, called me the evening after my surgery to make sure I was doing OK, and took plenty of time to explain what he was doing and what to expect. I recommend him highly.
Dearest Dr. Stein & Wonderful Staff Members,
I would just like to take this opportunity to thank you all for getting me in so promptly for my consult, then for the fast appointment, and finally for the professional courtesy. You truly made me feel very comfortable and I did not want it to go unnoticed.
Thank you…from the bottom of my heart. You have changed my life, making each and every day a reason to show off my beautiful smile. I appreciate all that you have done. I am reminded of your hard work, patience, compassion and confidence every time I look in the mirror.
Thank you so very much. Because of you, I can put my past to rest and smile bright into my future...
Dr. Stein is a brilliant doctor and surgeon, who is highly professional and caring. He is hard working, and is truly committed to his patients. He practices cutting edge medicine, and is highly respected by his peers.
Dr. Larisa Kayserman MD
Previous
Next